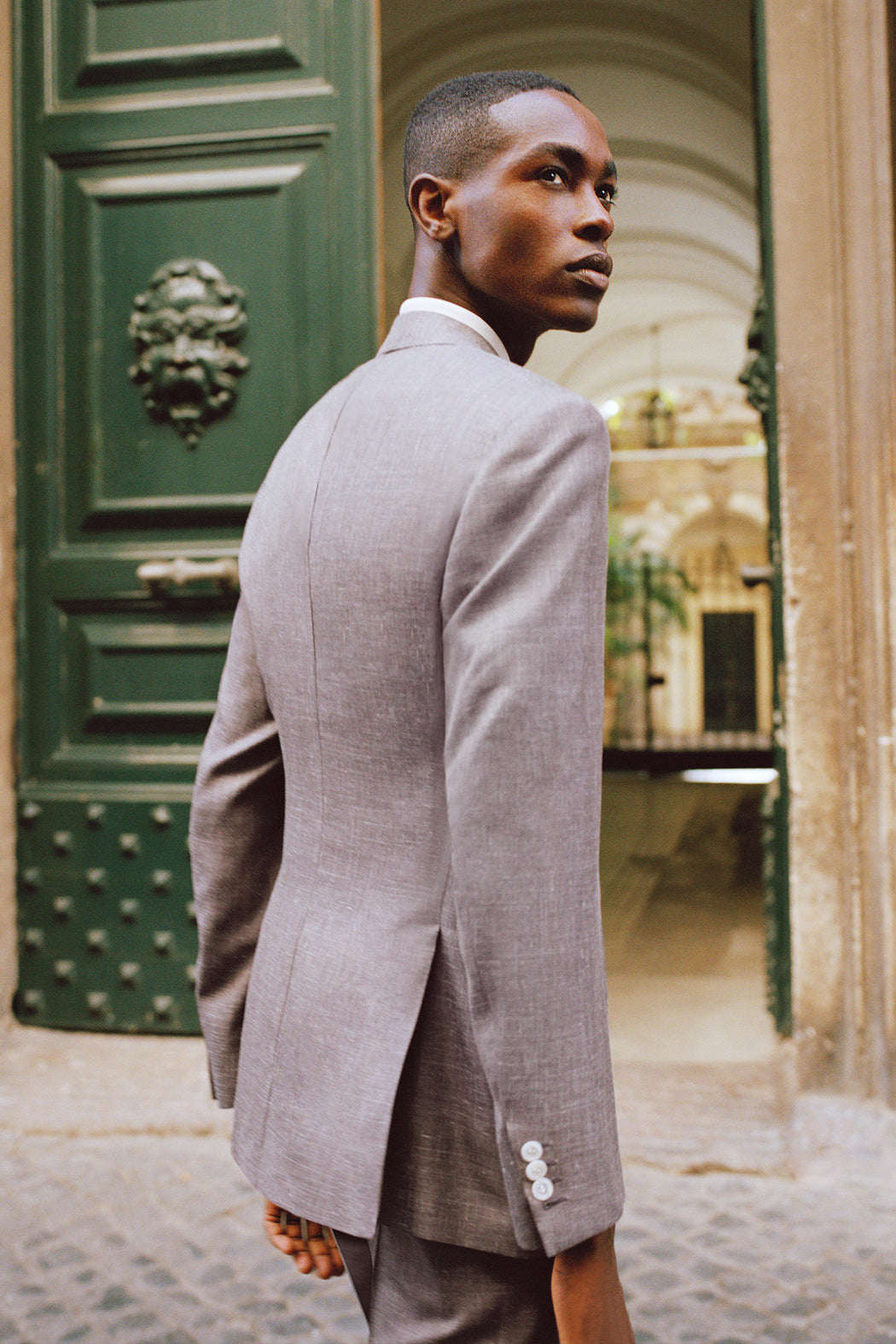 brioni jacket
Your Mitchell Ogilvie Made-to-Measure experience begins in our Edward Street store
Starting with a beer or champagne in our private fitting area (for the over 18's, of course!)
Our Specialist will take your measurements
Our Specialist will help you select the style of your new piece, reflecting the occasion and your personal taste.
Once you have chosen a fabric we can help you select the lining, buttons and thread to complete the look.
For shoes and belts, you can select from a range of models as well as a selection of deerskins, calfskins, and exotic leathers.
Depending on the label your suit, jacket, shirt or knit will take 4-8 weeks to arrive into store, and will be ready for a second fitting and any final tweaking. Shoes and belts will be ready in-store within 8-10 weeks.
After that, the world is your runway in your truly one-of-a-kind Made-to-Measure piece!
Made to your own measurements
Select your fabric from a wide range of wools, linens, cashmeres, and more
Select your lining from an elegant range
Select the button to compliment the fabric you have chosen
Personalise the jacket with your name below the internal pocket
Fine tune the style of your unique jacket
Single-breast or double-breast?
Notch lapel or peak lapel?
Jet pockets or patch pockets?
For personal styling and fitting advice or further product information, please contact Mitchell Ogilvie Menswear via phone on
+61 (7) 3031 3888
.